Description
INTEK ADVANCED TECHNOLOGY
IntekTocuh
IntekTouch Technology works touchscreen devices. Keep your gloves on and keep in touch.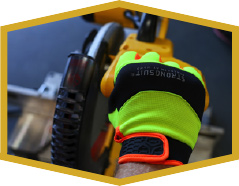 Cut Level A3
Cut Level A3 (ANSI 105) protection – whether you are working with glass or other sharp materials or an officer on patrol, the Armor3 will keep you safe from sharp objects.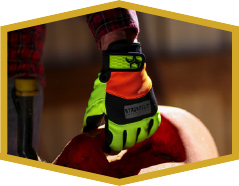 Snug Fit
Armor3 gives you high levels of cut resistance but our goal is to not sacrifice fit and feel. ErgoPrecurved and styled to give you the best fit and best protection available.
STRENGTH AT HAND

StrongSuit's Technical line of gloves are designed to be multi-purpose gloves that are suitable for use in a variety of tasks. We aim to cover your hand, whatever your task may be – Work, shooting, Hunting, horseback or motorcycle riding, driving, etc. StrongSuit gloves,
Strength at Hand.